Our team at Stetzel Dental Group firmly believes in the importance of establishing a dental home, and we encourage regular visits from the time a child gets his or her first tooth, through the end of life.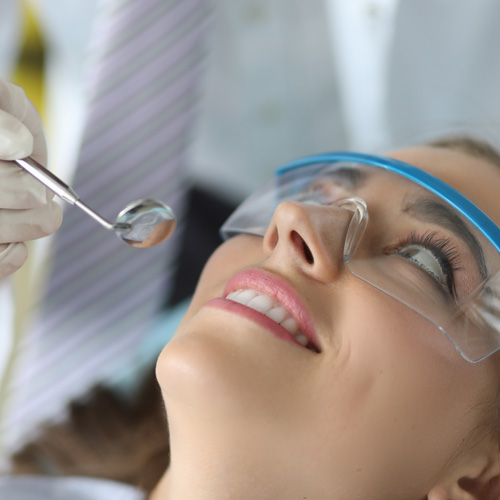 Our doctors at Stetzel Dental Group provide regular exams as part of the recall appointment. Included in this comprehensive exam are screenings for cavities, gingivitis, periodontal (gum) disease, oral cancer, and other issues that may arise between cleanings. Exams are recommended each time the teeth are cleaned, or at minimum once per year. Our team of doctors works with patients of all ages, and recommend the first dental appointment at either age one or when the first tooth erupts, whichever comes first.
The Stetzel Dental team strives to be there for you and your family in case of emergency. Limited exams where specific issues or concerns are addressed are available to help patients get relief from pain or comfort from worry. If you or a family member is experiencing a dental emergency, call our office at (260) 490-9949 to schedule an emergency appointment.
An important aspect of preventative dentistry, cleanings help to keep teeth healthy and cavity-free. Our team of highly skilled hygienists with a combined 80+ years' experience work closely with our doctors to find individualized options to meet each patient's individual needs. Regular cleanings help to keep teeth free of plaque and calculus, thus reducing inflammation.
Our team at Stetzel Dental Group believes staying up-to-date in the latest technology is an important aspect in dental care. However, we are highly selective in the machinery and equipment we use. As a digital dental practice, we are excited to offer digital scanning for our patients to use in certain cases where impressions are taken. Instead of loading a tray with goopy material, our digital scanner utilizes a camera wand that takes photographs of your teeth, creating a three-dimensional image on the screen for our doctors, patients, and team to use. The digital model is then sent to a dental lab where appliances and restorations are made. This no-mess option is a great asset to our team and a comfort to our patients!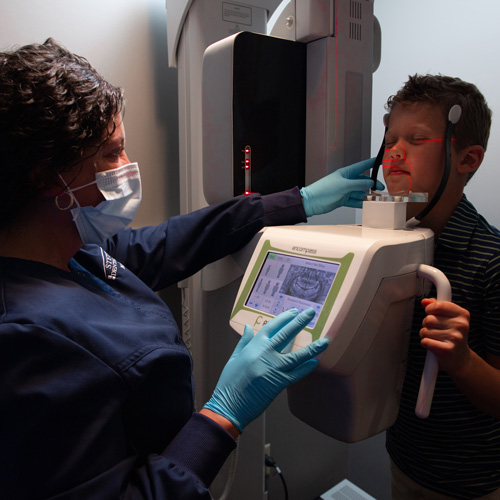 Stetzel Dental Group maintains state-of-the-art equipment with Cone Beam Computed Tomography (CBCT) to ensure the greatest accuracy in patient planning and treatment. CBCT technology, when combined with computer aided imaging software allows our dental team to evaluate the underlying bone structure, nerve pathways and surrounding soft tissues for comprehensive treatment approach to your best oral health and overall wellness for a multitude of issues.