Restorative dentistry is an art form and the foundation on which we explore treatment planning. At Stetzel Dental Group, we understand each patient has unique needs and circumstances that require individualized care. For this reason, we take time to truly know our patients, their needs, and their goals, so that when they visit us, they feel like part of our family.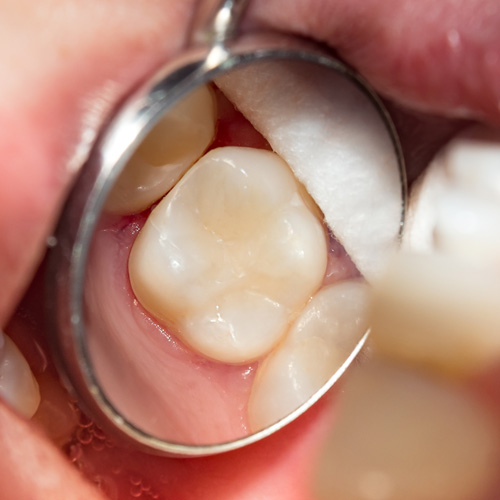 Some teeth require fillings if they have cavities, cracks, or fractures. We have a wide variety of materials available, including chameleon composites, shade-specific resins, or durable amalgam. During a filling, the doctor removes decay, shapes the tooth to provide for long-lasting results, and fills the tooth using the material of choice. After placement of the filling, the restoration is shaped and polished. Once completed, the teeth feel clean, smooth, and healthy! Also unique to our practice, you'll find that the doctors take the time to treat the patient from start to finish, taking the time to remove decay, place restorations, and carve them artfully, never delegating portions of this appointment to other members of our team.
Do you experience dental anxiety or feel nervous about a procedure? Your comfort is our top priority! Read how your Stetzel Dental family is here for you.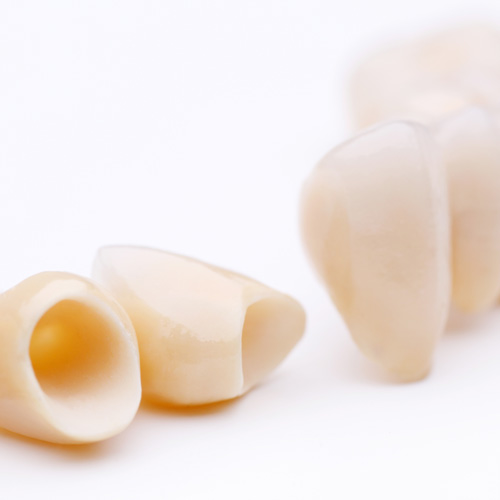 Crowns, in addition to inlays and onlays, are an important part of creating functional and esthetic smiles. Our team uses a wide variety of materials, from porcelain to zirconia to gold, to meet each patient's individual needs. Whether you have a badly broken tooth, a large cavity, or are looking to change the appearance of your teeth, our team will help guide you to the option that best fits your needs.
If you are missing all teeth in an arch, or if you have multiple failing teeth, dentures are a fantastic option to affordably and effectively replace those teeth and provide a beautiful and customized smile. During the process of denture fabrication, teeth are selected based on size, shape, and color, and are set into wax. In this wax stage, the dentures are tried in by the patient, where he or she works with our dentists to refine the bite, comfort, and appearance. Once satisfaction is achieved, the wax is melted away and replaced with a durable acrylic. Whether you are interested in a beautiful Hollywood smile, or something so natural that it perfectly mimics your natural teeth, our team of doctors and assistants will help meet your expectations.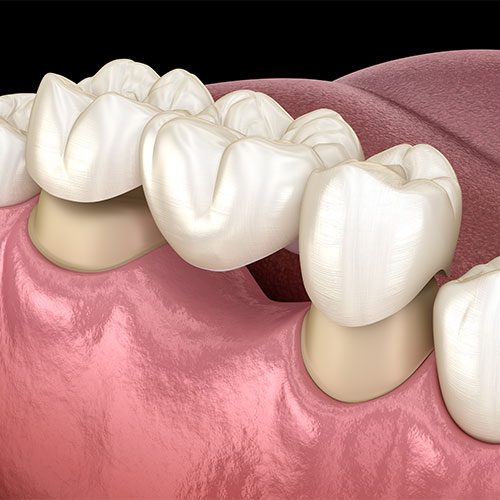 Bridges can be used to replace missing teeth in certain areas. A bridge is created by preparing the teeth on both sides of a missing place to serve as anchors for a pontic, or a replacement tooth. Bridges are great options for tooth replacement that can be completed in as little as a week in some cases. Our team loves bridges because they are effective options for tooth replacement that are fixed into the mouth permanently, meaning they don't require daily insertion and removal.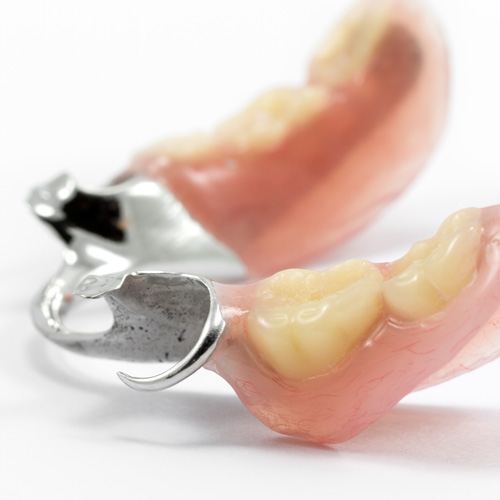 Like complete dentures, partial dentures are an affordable option to replace teeth in areas where some natural teeth remain. Using a metal or plastic base, replacement teeth are placed in wax and tried in until you and your dentist are pleased with appearance, comfort, and function. Then, the wax is replaced with acrylic to provide a strong and aesthetic option for tooth replacement. Our team loves partial dentures because they are affordable, comfortable, and they can be altered in some cases to account for teeth that may be lost after completion.